The latest data shows that maintenance and repair costs within the American trucking industry rose 60% between 2008 and 2019. Fleets are now paying 16.7 cents per mile on average for vehicle maintenance. With the rising cost of repair and maintenance for the modern fleet operator, we're highlighting how to consolidate your expenditures and optimize your car tire maintenance strategy in this latest post.
Ensure you have the proper repair equipment
One leading reason behind the surge in repairs is companies unable to complete maintenance work efficiently due to their team's lacking the right repair equipment. Repair equipment such as 4 post lifts, engine diagnostic equipment, and tire changing, and balancing machines should be added to fleet repair facilities based on their long-term value for the company. Such investments are crucial to cost-effective maintenance work being completed within a consolidated timeframe.
If you are not in (or don't want to be in) the business of doing your own maintenance or do not want to make the necessary capital expenditures, Rhino stands ready to help, with a full array of roadside and specialized in-shop equipment as well.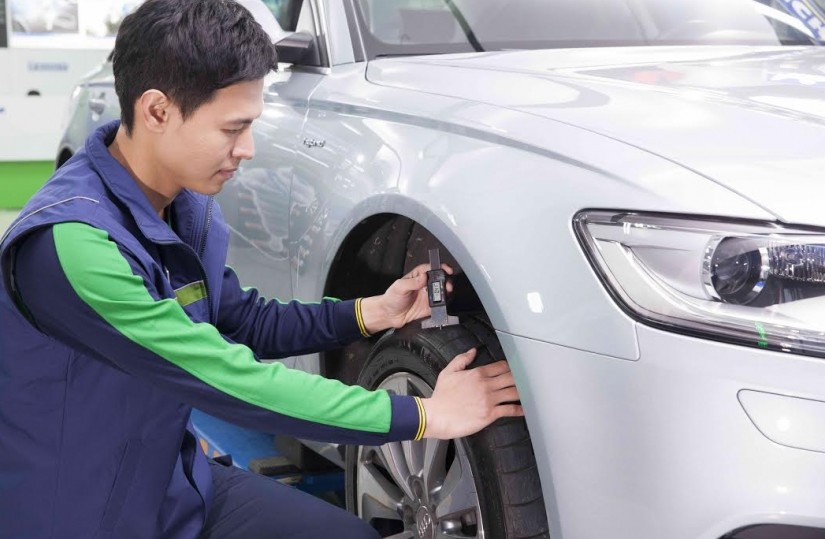 Optimize maintenance schedules
Optimizing maintenance schedules can help fleet operators minimize the number of roadside assistance calls they have to make to outside companies. Ensure older vehicles are placed at a higher priority for maintenance and repairs and that your team is trained to identify maintenance issues as they arise. Maintenance schedules should be optimized for both the workforce and for the vehicle being fixed, including scheduling its route to be near a maintenance facility at the proper time, if possible.
Educate non-maintenance team members
Your non-maintenance team members should receive an introductory education on the equipment the fleet uses and how to identify repair and maintenance issues. For those fleet operators with a Computerized Maintenance Management System (CMMS), ensure that all team members have access and can report a repair problem to the maintenance staff.
Commit to tracking
Tracking of maintenance work can help ensure you're not wasting resources on vehicles that are already in ideal condition. Your system should be designed to show when vehicles have been repaired and how often repairs have taken place while the vehicle has been in service. It should also show who completed the repairs and any notes taken while the repair was completed.
Choose comprehensive warranties
The warranties in place to cover your tires should offer comprehensive protection against repair costs. This can help to protect you against rising expenditures and will allow you to send a vehicle for repair at a moment's notice without concern about the cost, thus minimizing any future downtime impact upon your fleet.
Our roadside assistance program is designed to help you reduce the cost of your repair work and ensure your vehicles and drivers are protected on the road. To discover more about our roadside assistance service, please call our team today.